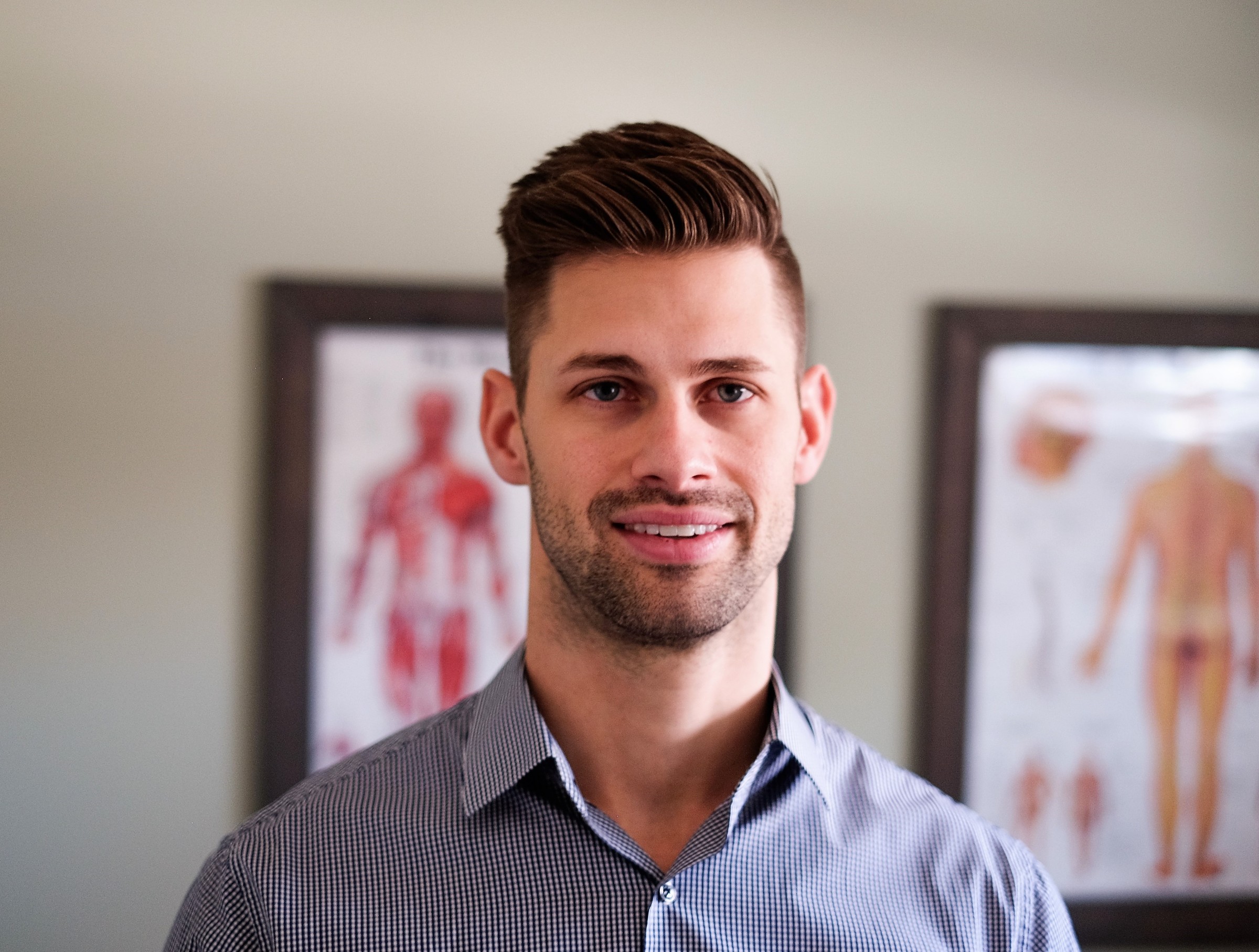 Dr. Kalynchuk graduated from the University of Alberta in 2008 with a Bachelor of Science degree in Chemistry and Psychology. In 2009, he moved to California to attend Palmer College of Chiropractic to pursue his 10thgrade dream of becoming a Chiropractor. In 2012, he graduated as Salutatorian of his class, receiving the Presidential Scholar Award for honors with distinction. He was also inducted into the Pi Tau Delta international Chiropractic honor society.
Dr. Kalynchuk has a broad patient base including newborn babies, teens, stay-at-home moms and dads, office workers and tradesmen. He has also had the opportunity to treat top athletes from all over western Canada and the USA and is also certified by Titleist in the treatment of professional golfers. He is skilled in many different types of treatment including Flexion-distraction, Active release therapy, Graston therapy, Shockwave, laser therapy and Kinesio taping. Dr. Kalynchuk is proficient in many Chiropractic adjusting techniques such as Gonstead, Diversified, and Thompson Drop.
Outside of Chiropractic, Dr. Kalynchuk loves being active and outdoors. He has played hockey since he was 8 and continues to do so. He enjoys escaping to the mountains to go hiking and snowboarding, or to the lake for camping and wakeboarding.